This is going to be a very brief post because I'm in the throes of NaNoWriMo and college papers but the Irish writers' centre (near the garden of remembrance in Dublin)  is running a novel fair in March specifically designed for first time novelists to network with publishers and agents.
This is from their website:
The inaugural Irish Writers' Centre Novel Fair for first-time novelists will take place on March 10th 2012.  The Novel Fair aims to introduce up-and-coming writers to top publishers and literary agents, giving novelists the opportunity to bypass the slush pile, pitch their ideas and place their synopsis and sample chapters directly into the hands of publishers and agents…

…Representatives from Penguin Ireland, Transworld, O' Brien Press, Lilliput Press, Hachette Books, Liberties Press, Little Island, Arlen House and New Island will be present on the day. Literary agents such as Marianne Gunn O' Connor, Yvonne Kinsella, Emma Walsh, Ger Nichol, Paul Feldstein and Jonathan Williams will also be present.
They say it's an amazing opportunity and I agree, there's some heavy hitters on that list, Marianne Gunn O'Connor and even Jonathan Williams; a lecturer of mine and the first literary agent in Ireland.
The only catch is you have to submit 10,000 words of your novel and a 300 word synopsis BY FRIDAY.
For anyone on top of their NaNo word count this should be no problem. For anyone else I sense an all-nighter is in order.
I apologise for the last minute notice but I only just discovered there's a submission deadline myself, I thought that we could just show up on the day clutching our manuscripts and dreams in our sweaty little writers hands but that is not the case. You have been forewarned, I am going to need enough coffee to reach a completely zen state to pull this off but it's worth a shot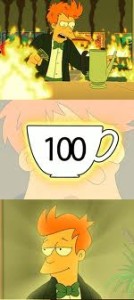 On an not quite separate note I thoroughly recommend membership to the Irish Writers' Centre in order to avoid last minute confusions like this (I say this as a complete hypocrite who cannot currently muster the €50 annual membership fee)
UPDATE: I've just discovered they have a mailing list and a facebook page so that's a cheaper way to keep an eye on them