A brief summary of some of my literary halloween exploits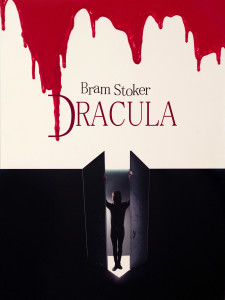 A classic and for a very good reason. I don't usually like classics but this is a very thrilling suspenseful read. I bought a simple English version of it to read with my English as a Foreign Language students and they seem to love it, so much so that today some of them dressed up as characters from the book and acted out scenes with multiple Draculas, a Mina, a Lucy and many unsuspecting victims (no one wanted to be Van Helsing for some reason)
The Bram Stoker Festival has concluded but the events I went to were amazing. On Friday I saw an open air screening of the 1930's Dracula in Meeting House Square. The atmosphere was excellent and the§ provided blankets for the cold. On Sunday myself and my boyfriend went to a gothic romance themed banquet in the crypts of Christ Church Cathedral. The décor, the food, everything was amazing. I've never eaten so many blood themed dishes (and also a pigeon).
I received a wonderful birthday present of the Necronomicon from some wonderful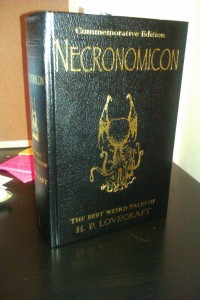 friends who know me far too well. I flicked through it and read a few stories, they're a lot creepier when they're in a proper leather-bound tome compared to my battered old Penguin classics paperback.
There's not much I can say about it in such a short review other than read it, read it now! What are you still doing here? And when you've finished go and listen to this podcast.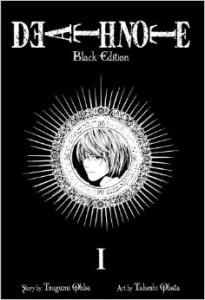 I've seen the manga and recently started collecting the black edition because it's goth and cool (goths are still cool, right?) The Manga is awesome, the comics are just as awesome, the TV show was surprisingly faithful to them so far. It's a great concept, very suspenseful, very complex games within games kind of suspense. The only negative thing I have to say bout it is that it get a lot less interesting just after halfway through when the show jumps forward a few years and one of the characters leaves.
This is a short story released by Neil Gaiman as part of the festival he invented 'All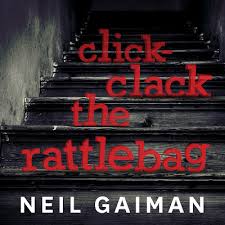 Hallows Read' where people exchange scary books for halloween. it was only released in audio format and I think that;s for the best. The slow build of tension works really well when you can't control the pace of the story and rather than sitting and reading you have to take a passive role, sit back, listen and let the story surround you (much like the main character in 'Click Clack the Rattlebag')
I've never been a fan of Gaiman's novels but his short stories rarely disappoint
Other 
Listening: Marilyn Manson, Rob Zombie
Watching: Psycho, The Shining, Cabin in the Woods, the new Dracula TV series
Playing: Limbo, Amnesia: The Dark Descent